>

Shipping and Returns Policy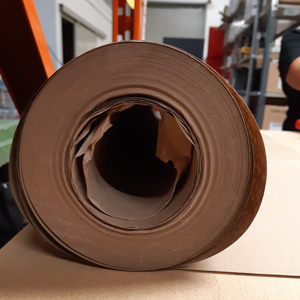 TERMS OF DELIVERY AND RETURNS
Shipping
We make every effort to process your order online within 1-4 business days of receipt. Orders over $149.99 before taxes are shipped free of charge (unless your order is over 40 lbs). All other orders are billed according to our carrier's shipping prices provided when you checkout.
Oversized, overweight (heavier than 40 lbs) or over-destination shipments may result in additional shipping charges. Items under 60 lbs will be shipped by courier; items over 60 lbs or oversized items will be shipped by freight and may also be subject to additional shipping charges.
You will be contacted by a member of our team in the event that your order requires additional shipping charges.
Please note that we require a signature on every order we ship.
Billing and shipping address
Please note that for security reasons, all orders placed on migmaro.com can only be delivered to the billing address of the credit card used to process the payment. We will only ship to the address where your credit card has been authenticated and verified.
Pre-authorization
Your credit card will not be charged until your order is shipped. We perform a credit card verification process that pre-authorizes your credit card.
Telephone orders
Phone orders are not eligible for free shipping and shipping charges will be charged accordingly. You will be informed of these charges before we send you the order.
Pick up in store
We are able to accommodate orders, to be picked up in store, which are placed online or by phone. We require that the paying credit card, as well as photo identification, be presented at the time of pick-up.
Returns
You can return most new and unopened items within 30 days of delivery for a full refund (excluding shipping). Cutting tools, abrasives, lasers, machines or spare parts cannot be refunded. Items returned after 30 days can be exchanged for store credit and may incur a restocking fee.
We will also pay the return shipping costs if the return is the result of an error on our part (receipt of an incorrect or defective item, etc.). If you need to return an item, please contact us as soon as possible with your order number and details of the product you would like to return. We will respond promptly with instructions on how to proceed.
You should expect to receive your refund within 3 business days of receiving the returned product at our store. Refunded purchases may take several days for your financial institution to process your application
By using our website, you agree to our policies, terms and conditions. We reserve the right to revise this policy at any time without notice.